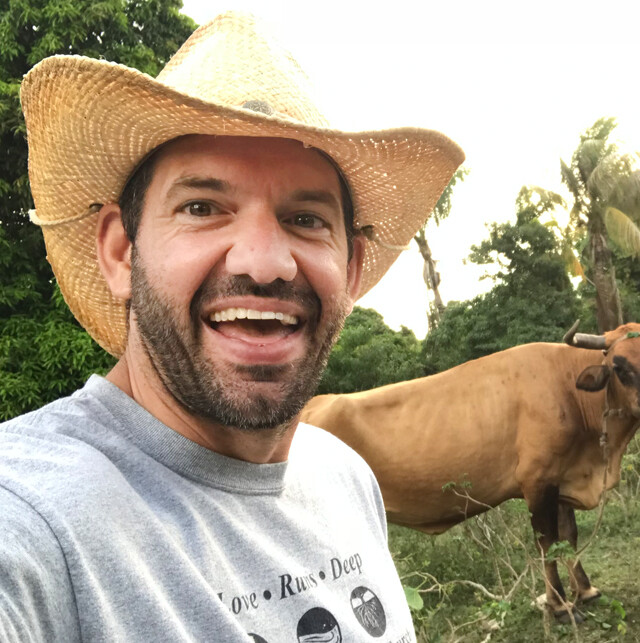 Clay Thomas
Pastor, Head of Staff
Office: 423-877-8527, ext 223
Clay Thomas brings joy and passion to the ministry. His love for God is clear in his love for the congregation. He cares deeply about those on the margins of society and issues of social justice.
Clemson University, Bachelors of Science, Forest Resource Management
Columbia Theological Seminary, Masters of Divinity
Duke University, Doctorate of Ministry, Christian Leadership
Clay grew up in Greenville, SC. In youth group at Fourth Presbyterian church, he was introduced to urban ministry and mission trips. While at Clemson, he met his wife, Rev. Tricia Dillon Thomas, at a campus ministry retreat. Tricia and Clay were married and traveled to Alaska where they worked with at-risk youth. They returned to enroll in Columbia Seminary in Decatur, GA. In 2006, Clay was called to serve as associate pastor of First Presbyterian Church in Sarasota, FL. Soon after Tricia was ordained to the ministry served as an associate for youth and families in Lakewood Ranch, FL. Tricia now serves as the campus minister of Hope House at University of Tennessee Chattanooga. They have four children: Mason (16), Fields (11), Wellspring (7), and Wilder (4).
Clay is grateful for the work experiences he had prior to seminary. He said, "My time working as a drug and alcohol counselor and in medical supply sales helps me to better understand the needs of the congregation and community." While Clay was serving as an associate in Sarasota, he began to pursue his doctorate in ministry at Duke Divinity. His doctoral thesis, Markarios Now: Plundering Athens and Hippo, is an exploration of blessedness (happiness) through the lens of the Bible, Aristotle, and Augustine of Hippo.
In his free time, Clay enjoys trail running, motorcycle rides, low country boils, hunting, and making silly videos with the family.